Extreme Missions

Author: Mission Youth
Extreme missions reach out to communities of the world which face great needs. The Extreme Mission is essentially a pilgrimage where you will be "roughing it" with friends and stepping outside yourself to be Christ's missionary.
Your mission work will serve both the spiritual and physical needs of the people you encounter. Humanitarian projects include constructing homes or churches, laying floors, and fixing roofs. Spiritual evangelization work includes opportunities to interact with the townspeople by hosting kid's camps, giving spiritual talks, leading sports activities and organizing Masses.
Sound risky? Sure, it is risky to share the faith- but like John Paul II said,
"DO NOT BE AFRAID to go out into the streets to share your faith."
Your Mission, if you choose to accept, will have eternal effects. Jesus needs you to be His hands and His feet.
If not you, who? If not now, when?
What it takes... to make a change!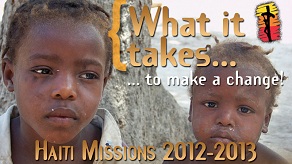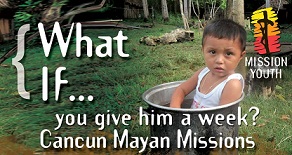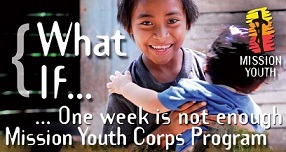 All missionaries must be over 16. Young Men and Young Women work in different villages.