World Youth Day

Author: Mission Youth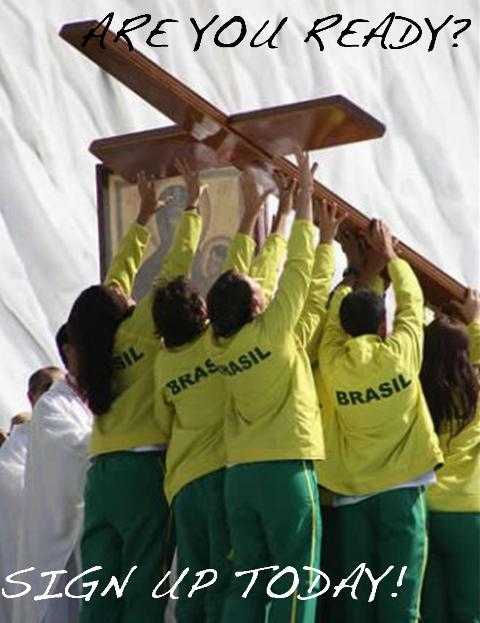 Mission Youth missionaries have served as volunteers in the last six World Youth Day Celebrations. We are already on our way to Brazil 2013!
When: Leaving from New York on July 17 and returning July 29, 2013
Where: Rio de Janeiro, Brazil 2013
Who: YOU with a group of other missionaries.
Age: Over 16
Cost:
$3,798* from New York (JFK)
$3,998 CHICAGO PILGRIMS
DEADLINES

Plan A

Nov. 15 2012 $450
March 1 2013 $3,348

Chicago
Nov. 15 2012 $450
March 1 2013 $ 3,539

Plan B
Nov. 15 2012 $450
Feb. 15 2013 $1,674
Apr. 1 2013 $1,674

Chicago
Nov. 15 2012 $450
Feb. 15 2013 $1,770
Apr. 1 2013 $1,770

Mission Youth 13 Day Pilgrimage and Missions:
5 Days of pilgrimage and missionary work with in Rio de Janeiro
Includes